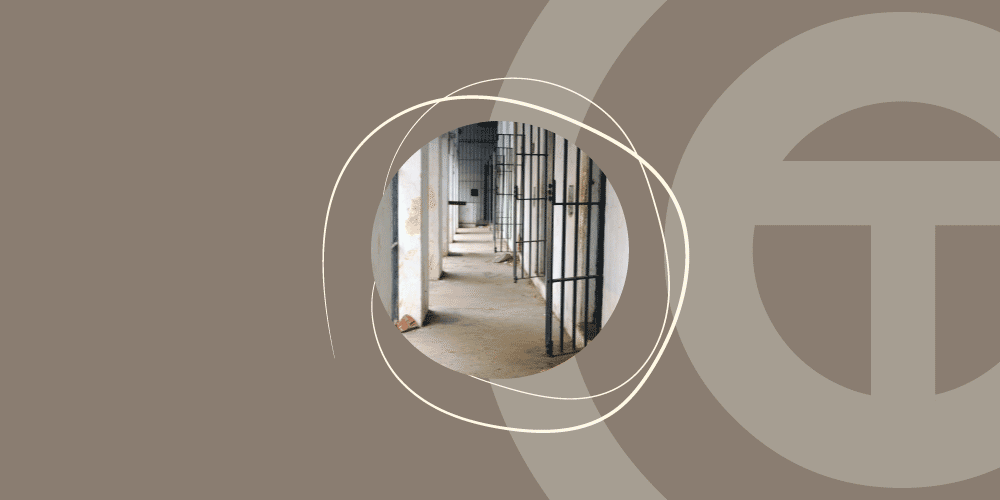 México y el Caso Lost Boy… pornografía y explotación infantil
Ivonne Munoz, 13 años ago
0
10 min

read
3171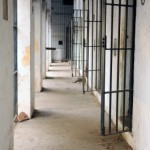 El trabajo realizado por el FBI en cooperación con organizaciones internacionales, con respecto a detener el crecimiento y propagación de una red internacional (vía Internet) de pornografía y explotación infantil, denominada Lost Boy es sin duda alguna un suceso que debe analizarse desde nuestro país.
Los involucrados en esta red provienen de Bélgica, Brasil, Canadá, Francia, Alemania, Nueva Zelanda y por supuesto, los EEUU; todos ellos enfrentan desde hace dos años distintos cargos, desde la transportación, exhibición, explotación y abuso sexual, entre otros.
El MO definitivamente es triste (socialmente hablando), ya que tenían elaborado desde un Manual que orientaba a los miembros de esta red a cómo conseguir menores de edad, engatuzarlos, tener relaciones sexuales con ellos y posteriormente a realizar el tema de la obtención de imágenes con su "consentimiento". No resta valor el hecho de que tenían incluso orientación de cómo evitar ser detectados por los cuerpos de investigación policial. En fin, que bueno que los han detenido y y que ya los están juzgando.
Me pregunto, ¿Cuándo nos dará México una nota de este tipo? Tenemos una Policia Ciéntifica, no? Y además si ustedes no lo saben, en este país sí tenemos legislación del tema en el art. 202 y 202 Bis del Código Penal Federal:
Artículo 202.- Comete el delito de pornografía de personas menores de dieciocho años de edad o de personas que no tienen capacidad para comprender el significado del hecho o de personas que no tienen capacidad para resistirlo, quien procure, obligue, facilite o induzca, por cualquier medio, a una o varias de estas personas a realizar actos sexuales o de exhibicionismo corporal con fines lascivos o sexuales, reales o simulados, con el objeto de video grabarlos, fotografiarlos, filmarlos, exhibirlos o describirlos a través de anuncios impresos, transmisión de archivos de datos en red pública o privada de telecomunicaciones, sistemas de cómputo, electrónicos o sucedáneos. Al autor de este delito se le impondrá pena de siete a doce años de prisión y de ochocientos a dos mil días multa.
A quien fije, imprima, video grabe, fotografíe, filme o describa actos de exhibicionismo corporal o lascivos o sexuales, reales o simulados, en que participen una o varias personas menores de dieciocho años de edad o una o varias personas que no tienen capacidad para comprender el significado del hecho o una o varias personas que no tienen capacidad para resistirlo, se le impondrá la pena de siete a doce años de prisión y de ochocientos a dos mil días multa, así como el decomiso de los objetos, instrumentos y productos del delito.
La misma pena se impondrá a quien reproduzca, almacene, distribuya, venda, compre, arriende, exponga, publicite, transmita, importe o exporte el material a que se refieren los párrafos anteriores.
Artículo 202 BIS.- Quien almacene, compre, arriende, el material a que se refieren los párrafos anteriores, sin fines de comercialización o distribución se le impondrán de uno a cinco años de prisión y de cien a quinientos días multa. Asimismo, estará sujeto a tratamiento psiquiátrico especializado.
Claro, hay un video bien familiar en el sitio web de SSP con respecto al tema, pero ¿para cuándo un Plan de Trabajo del tema?
Y para cultura general del caso Lost Boy, a continuación, el texto íntegro del Comunicado de Prensa:
Fuente: FBI, publicado el 14 de diciembre, 2010
Georgia Man Pleads Guilty to Participating in International Child Pornography Ring Dismantled by International Law Enforcement Effort
Five of 16 Defendants Charged in United States Have Now Pleaded Guilty to Roles in "Lost Boy" Child Pornography Ring
WASHINGTON—A Georgia man pled guilty yesterday in Los Angeles to transporting child pornography using a secret Internet bulletin board that allowed approximately three dozen members to trade thousands of images and videos of child pornography depicting young boys in sexually explicit situations, announced Assistant Attorney General Lanny A. Breuer of the Criminal Division; U.S. Attorney André Birotte Jr.; and Assistant Director in Charge Steve Martinez of the FBI's Los Angeles Field Office.
Yesterday's guilty plea by David Michael Fagerness is the result of an international investigation into the "Lost Boy" online bulletin board. Federal authorities, working in conjunction with a coalition of international law enforcement agencies, shut down the Lost Boy bulletin board approximately two years ago.
As a result of the investigation, 16 named defendants have been charged in the United States for their roles in the ring. To date, five defendants have pleaded guilty for their roles, and an additional two defendants have agreed to plead guilty. An additional eight defendants who are alleged to be Lost Boy members currently face federal charges, including engaging in a child exploitation enterprise, a crime that carries a mandatory minimum sentence of 20 years in prison. Trial for these remaining defendants is currently set for April 26, 2011. The original indictment in the case was returned on Jan. 23, 2009. The first superseding indictment was returned on Sept. 22, 2009, and on Aug. 31, 2010, a grand jury returned a second superseding indictment.
"Through unprecedented cooperation with foreign law enforcement partners, we have brought down a global online group whose principal purpose was to victimize children," said Assistant Attorney General Breuer. "The members of the Lost Boy bulletin board used sophisticated vetting procedures to facilitate the sexual abuse of children and enable its users to produce and share child pornography, while also developing a handbook on how to groom potential victims. We are committed to pursuing these perpetrators wherever they are through international investigations and prosecutions like the one we are highlighting today."
"The Lost Boy bulletin board allowed members to access pornographic images of hundreds of boys who were victimized for sexual purposes," said United States Attorney André Birotte Jr. "The investigation by officials here in the United States, working in conjunction with their law enforcement counterparts around the globe, shut down an international child pornography ring and will hopefully bring some justice to the numerous victims. As a result of this investigation, authorities also discovered individuals who abused children, made their own child pornography, and shared their disturbing product with others on the Internet."
"The Lost Boy case represents a global subculture that exists for the purpose of trading of child pornography and other tools used to sexually exploit children," said Steven Martinez, Assistant Director in Charge of the FBI in Los Angeles. "The FBI and our partners in Los Angeles and globally will continue to work together to identify these networks and to pursue charges against those who abuse children."
Fagerness, 44, pled guilty yesterday in U.S. District Court in Los Angeles to conspiracy to transport child pornography. Fagerness, of the Atlanta area, relocated to the Czech Republic after being convicted of possessing child pornography in Florida state court in 2005. Fagerness faces a 15-year mandatory minimum sentence. Sentencing is scheduled for June 6, 2011.
In addition to Fagerness, four individuals have previously pleaded guilty for their roles in Lost Boy. Andrew Neil Scott, 30, of Flint, Mich., pleaded guilty on Dec. 2, 2010, to one count of participating in a child pornography enterprise and two counts of producing child pornography. According to court documents, Scott admitted to participating in Lost Boy, as well as to molesting two boys and producing child pornography. In his plea agreement, Scott agreed to be sentenced to at least 25 years in prison and to a maximum of 30 years in prison. Anthony Jasso, 46, of Laguna Beach and Redlands, Calif., pleaded guilty in May 2010 to conspiracy to advertise child pornography, a charge that carries a 15-year mandatory minimum sentence. Court documents describe Jasso as belonging to a southern California club called "Boy Lovers," whose members gathered to watch child erotica and to attend events involving children. Justin Lee, 33, of Phoenix, pleaded guilty in September 2010 to transporting child pornography, which carries a mandatory minimum penalty of five years in prison. Woodrow Tracy, 65, of Sun Valley, Calif., pleaded guilty in September 2010.
According to court documents, law enforcement authorities discovered the Lost Boy bulletin board after receiving information from Eurojust, the judicial cooperation arm of the European Union. Eurojust provided U.S. law enforcement with leads obtained from Norwegian and Italian authorities indicating that a North Hollywood, Calif., man was communicating with an Italian national about child pornography and how to engage in child sex tourism in Romania. Acting on the information from Europe, the FBI executed search warrants that led to the discovery of the Lost Boy network. According to court documents, further investigation revealed that Lost Boy had 35 members, 15 of whom were U.S. nationals. Other members of the network were located in countries around the world, including Belgium, Brazil, Canada, France, Germany, and New Zealand.
The Lost Boy bulletin board, according to court documents, was dedicated to men who have a sexual interest in young boys and was established to provide a forum to trade child pornography. Lost Boy is alleged to have had a thorough vetting process for new members, most of whom had to post child pornography to join the organization. Once accepted, members had to continue to post child pornography to remain in good standing and not be removed from the board. According to court documents, Lost Boy members advised each other on techniques to evade detection by law enforcement, which included using screen names to mask identities.
Court documents show that the Lost Boy bulletin board had a forum called the "Handbook Project," where members read and contributed to a grooming handbook, which was a guide for adult men on how to find and groom boys into engaging in sex, how to deal with physical aspects of sexual contact, and how to move on to other victims when the current victim grows too old to be attractive.
Through the Lost Boy investigation and related investigations, law enforcement authorities in the United States identified and arrested 15 alleged Lost Boy members, as well as approximately six more men who have been charged with child molestation. The investigation also led to the identification of 27 domestic victims of child abuse, some of whom were portrayed in images posted to the Lost Boy bulletin board.
International law enforcement efforts involving European law enforcement, the Brazilian Federal Police, and other agencies have identified child molestation suspects in South America, Europe, and New Zealand. Three suspects in Romania, one in France, and another in Brazil have been charged, and offenders have been convicted in Norway and the United Kingdom. Law enforcement efforts have also identified dozens of child victims located in Norway, Romania, Brazil, and other nations.
The investigation into the Lost Boy bulletin board is an ongoing effort by the FBI and the U.S. Postal Inspection Service, in conjunction with the Los Angeles-based Sexual Assault Felony Enforcement (SAFE) Team. The High Technology Investigative Unit of the Criminal Division's Child Exploitation and Obscenity Section (CEOS), along with Eurojust, have provided invaluable assistance during the investigation. The SAFE Team in Los Angeles is comprised of the FBI, the U.S. Attorney's Office, the Los Angeles County District Attorney's Office, the California Highway Patrol, the U.S. Postal Inspection Service, the California Department of Justice, the Los Angeles County Sheriff's Department, and the Los Angeles Police Department.
The case is being prosecuted by Assistant U.S. Attorneys Joey L. Blanch and Yvonne Garcia, and CEOS Trial Attorney Andrew McCormack.
Image: Arvind Balaraman / FreeDigitalPhotos.net
Abogada y Maestra en Comercio Electrónico
Dedicada al estudio de la relación entre Tecnología y Derecho desde 1999.
Escribo y también doy clases y conferencias de este tema además de ser consultora y Directora en IT Lawyers SC.
Auditor Líder ISO 27001:2013
Related posts
Categorías
Suscríbete
Recibe nuestras noticias e información de forma diaria
Instagram
Instagram did not return a 200.